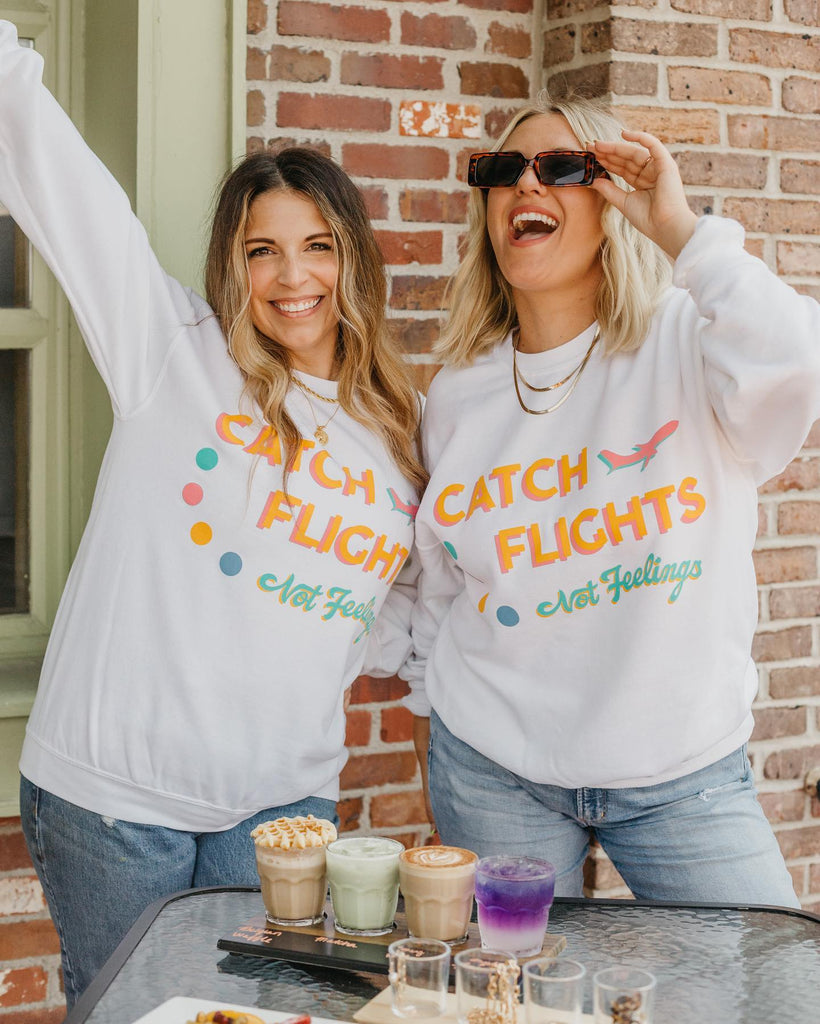 introducing, jewelry flights™, from hello ruby!
we've seen beer flights, wine flights, and the coffee flights from our friends at Zen Coffee Company have been all the rage as of late! we couldn't resist the fun and have decided to put our hello ruby twist on things. 
our jewelry flights ™ are flying in to deliver you a whole new accessory look! not only will you get a new necklace, bracelet, earrings, and hair clips, but also the cutest wood paddle & glasses that will be the perfect decoration in any part of your home. everything included is valued over $135 but with our exclusive jewelry flight you get it all for $75 with FREE shipping! get your on board now, quantities are limited, & we'll sell out fast!
what's included:
your very own flight (including wood paddle and 4 glasses) to keep and use on whatever your heart desires -- retails at $39.99
one gold plated

 

fight or flight front clasp necklace 

-- 

retails at $28
one gold plated

 

in the pearl clasp bracelet 

-- 

retails at $20
one set of gold plated

 

always yours smiley earrings 

-

- retails at $24
one set of our

 

mini babe clips --

 

retails at $8
shipping directly to you -- $16
we've always loved collaboration and we are having the flight collaboration of your (& our) dreams! Zen Coffee Company is also launching their Toast Flight series! we've taste-tested the line-up and you guys are going to be O B S E S S E D 🙌  i could literally eat the caprese toast every. single. day.
if you're a flight fanatic like us, get your hands on our drop of 'catch flights, not feelings' crewneck in collaboration with Zen! there is no coincidence that the jewelry in our flights are the perfect accessories and also gives you extra room to fill up on toast & coffee- we're professionals don't forget it.
shop with us online at shophelloruby.com to lock in your flight and get a taste of Zen's flight selections at their two locations, 2504 Farnam St, Omaha, NE 68131 & 2505 S 133rd Plaza, Omaha, NE 68144.