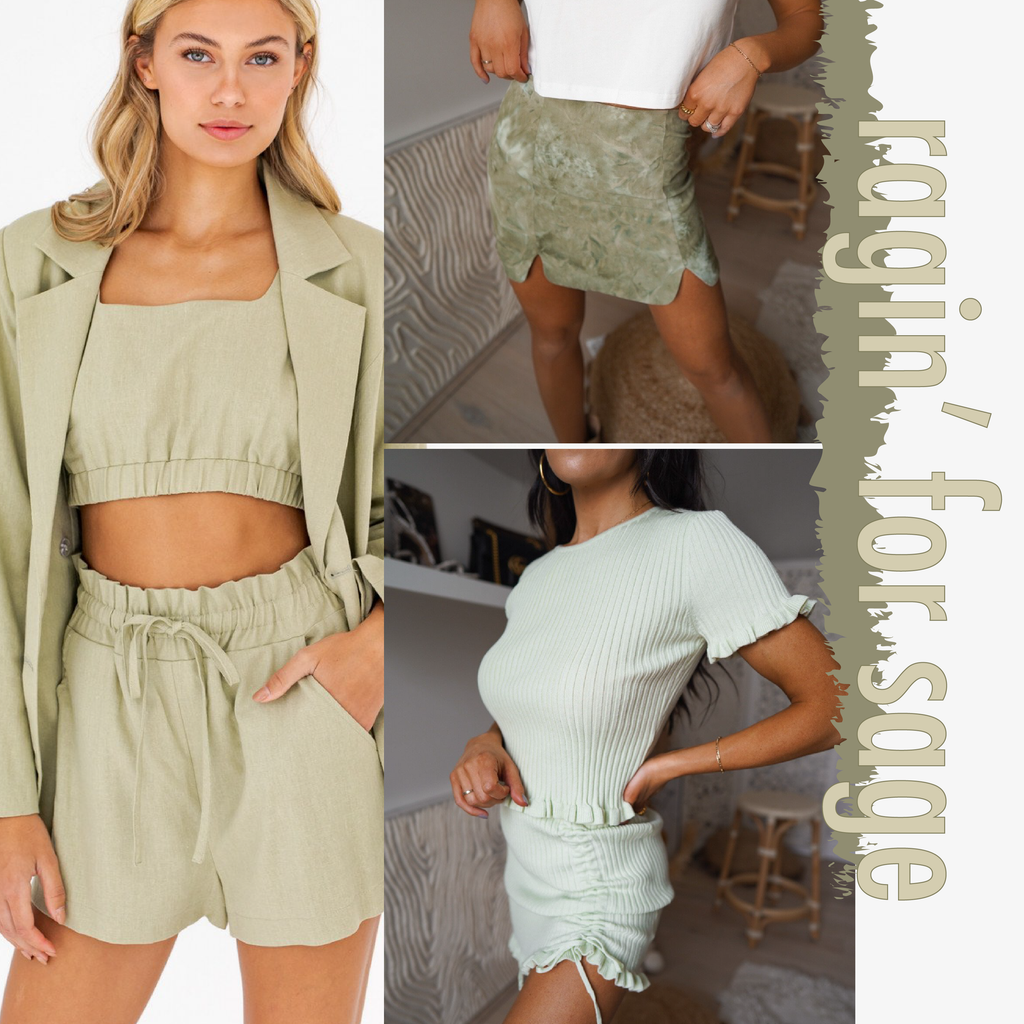 didn't you hear? sage is all the rage.
do you ever not realize you're obsessed with a color until you look in your closet and half of your clothes are that color? that's how we feel about our newest arrivals and the color sage!
nothing says spring like a pop of color and these green tones do just the job while staying neutral enough to mix & match. we're getting heavy inspo from Pantone's Spring/Summer 2021 color palettes and think you're going to love them just as much as we do!
Pantone's "Tomatillo" green brings a vibrant, yet subtle, glow to any outfit just like our almost spring knit & almost spring knit mini. this set is trimmed with a cutsie small frill but hugs your curves to make you feel just spicy enough. the mini has an adjustable string to make it as short or long as you please!
if you want to bring the blazer trend into your spring wardrobe you must shop the sage oversized leni blazer, sage square micro top, and sage paper bag shorts! this set together is tooooo die for. effortlessly profesh and on trend. each piece is just as good paired with any of your other fav tops and bottoms!
but not sure if you're ready to totally commit to this sagey trend - shop the double slit mini. a faded tie-dye style pattern gives you a mix of dark greens with just a hint sage. the perfect bottom to pair with your favorite graphic tee and head off to drinks with the gals. 
spring fever is SO real, and so is sage fever. no better color to walk into the new season with! you know what they say - green is the color of nature, it symbolizes, growth, harmony, and freshness.  I don't know about you guys but I'm ready for all of those things - bring it on spring!