styling hello ruby with lululemon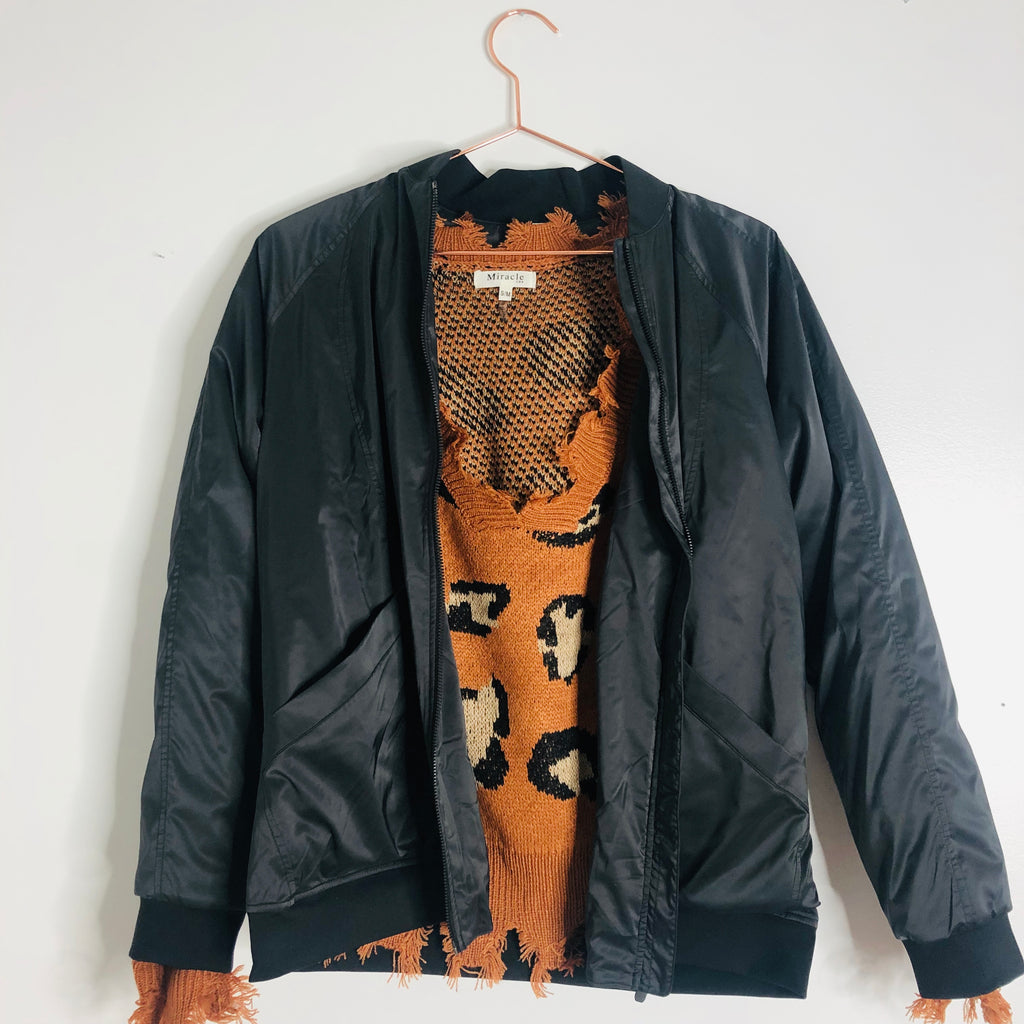 We all know one of our favorite and quality athletic line is lululemon, so we've partnered with them to bring you a super fun pop-up collab! 
Join us February 15th from 10-2 at Village Point for a fun day of shopping hello ruby and lululemon! We will be featured in their store with a few racks and accessories for you to shop your little heart away. I mean if your significant other didn't get you the things you ACTUALLY wanted, we got you. 
Here is how we styled one of our FAVORITE large printed leopard distressed sweater with lulu. We just got this beaut in!
Our favorite leggings are ones that are high waisted and some sort of texture on them that way it's easy to dress them up or you still have the option to wear them to barre/spin class. Oh and I can *literally* have my phone glued to my hip. These are a win and of course will last a lifetime. See more here.
After the sweater and legging were decided, we wanted to add some flare to the outfit. This Trace Back Bomber is made with military grade material -- it's lightweight, water repellent, and keeps you dry on the inside. I can see myself wearing this on a daily basis, too. 
And all together xx a perfect HELLULU collab {Am I funny? No?}
---
---